Smart Growth Summit Phoenix
Burton Barr Central Library
1221 North Central Avenue
Pullham Auditorium
Phoenix, AZ 85004
Be a part of the solution! Join the conversations and smart planning at the inagural Smart Growth Summit on Sept. 25, 2019.
How we choose to develop Arizona today will affect future generations, how we do business, where we live, work, and play. With careful planning we can make Arizona's future resilient while reducing environmental impact, saving money, and creating jobs.
Smart Growth for the 21st Century is a course coming to Arizona for the first time courtesy of our partners, SRP, the Phoenix Association of Realtors, the City of Phoenix Sustainability Office, Elite Education, and Sustainable Real Estate Education 501(c)3 non-profit. Approved for 4 hours Continuing Education in Fair Housing for ADRE licensees.
Cost: $25
REGISTER ONLINE
Who should come:
Government, City, and Town Officials & Leaders (please ask for a complimentary ticket)
Land Use Professionals
Realtors both Residential & Commercial
Developers & Builders
Building Professionals
Business Leaders
Lobbyists
Academia & Students
Non-profit Leaders
Mass Transportation Stakeholders
Environmental Agencies
Media
---
Agenda:
9:30 am - 10 am
Check-in, get FREE sustainable gift for attending, and reserve seat
10 am - Noon
Smart Growth Course with the accomplished Instructor John Rosshirt from Austin, TX.
Noon - 1 pm
Catered Plated Lunch Courtesy of Sponsor SRP, Success Panel Presentations, & Networking
1 pm - 3 pm
Smart Growth Course, Approved for 4 hours fair housing Continuing Education for ADRE licensees
---
Demand for Smart Growth:
Demographic and economic shifts make the smart growth development model the right one for the twenty-first century.
The Value of Smart Growth:
Studies show that communities that develop according to smart growth principles cost less for individuals to live in and cost less for local governments to administer.
Advocating for Smart Growth:
The course concludes with a "Take Action Check List" that provides attendees with real-world ideas for influencing how their communities grow.
Become Expert in Influencing Community Land Use Decisions
Participants will learn:
To take stock of what works well in their community and what doesn't, both in terms of the development process as well as the end result.
State-of-the-art community planning concepts that they can apply.
How to get their community to live up to its potential.
What is needed to make their community a better place to live and do business
---
Give Arizona the Smart Growth Strategies It Needs
Why Sponsor Smart Growth for the 21st Century?
A community functions best with homes for all incomes, jobs, schools, open space, desirable destinations and services, and different ways to reach them—by foot, bicycle, public transit, or automobile.
Smart growth is about recognizing and understanding the various facets of a vibrant community and how to achieve and maintain a balance among them.
REALTORS® and other attendees have everything to gain by joining with other community leaders to assure ample homeownership opportunities in communities with efficient transportation, good schools, and open space. After all, REALTORS® sell more than just homes, they sell neighborhoods. And, more than ever, homebuyers want the convenience and value of smart growth.
Smart growth focuses on the existing assets of the community, the long-run implications of various development patterns, and their fiscal impacts. The bottom line: some ways of growing are more sustainable than others.
Who are your potential smart growth superstars? Recruit them for this new four-hour course, approved for 4 hours Fair Housing Continuing Education through the Arizona Department of Real Estate and Elite Education. School address 8032 N 8th Ave. Phoenix, AZ 85021. For inquiry on complimentary ticket or questions contact Melisa Camp at 480-703-3202 or mcamp@hsmove.com.
https://www.nar.realtor/smart-growth/smart-growth-program/smart-growth-in-the-21st-century-class
Phoenix Low Ranking in Foot Traffic Ahead
Walkable urban places are in high demand but in too many communities-even in the top tier metro areas-we make it illegal to build these types of places. Outdated zoning and decades of misguided incentives and regulations continue to promote more sprawl instead of creating highly productive, connected, walkable places.
Foot Traffic Ahead shows that there is huge unmet demand for more walkable places and not nearly enough supply. Meeting this pent-up demand for WalkUPs would create a new economic foundation for the U.S. economy, one far more resilient than the old model predicated on suburban growth.
Take a look at the full report to see the rankings and for more information about future growth, housing, and social equity in America's walkable urban places.
Thank you our headline sponsor SRP!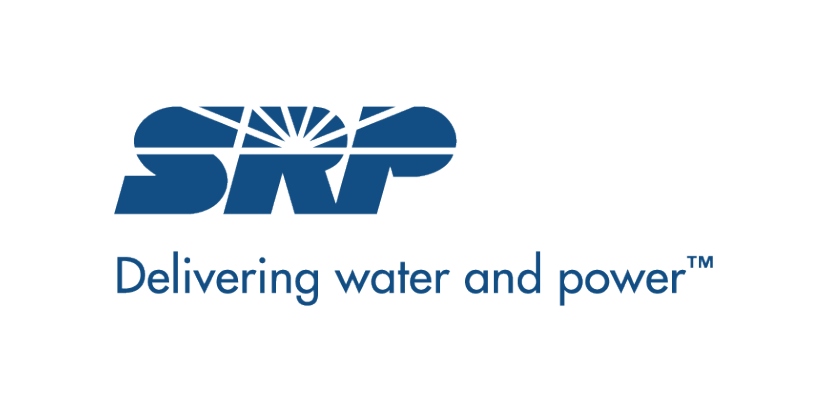 About our walkable and sustainable location on light rail stop @ https://www.usgbc.org/projects/burton-barr-central-library